Welcome to McLeodBiz... McLeod e-Commerce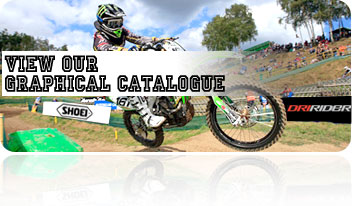 You are currently not logged in, please enter your login details provided in the login fields on the right menu bar.
New Online Account Customer: If wish to apply for a McLeodBiz account, please complete the following application form and return fax as per the form details. McLeodBiz B2B Application Form
(Please note: only legitimate licensed dealers apply.)
If you are seeking information on any of McLeod Accessories product range, please go to websites www.mcleodaccessories.com.au or www.made2race.com.au or www.dririder.com.au
If you still cannot find the information you require, please submit the information form on these sites for one of our friendly staff to assist. Please leave adequate details to assist our staff to contact you.
Please note: the updating of images and product information is an on going maitenance that will be carried out regularly to assist in identifying our valued products. This site offering is intended for current model/fashion products.